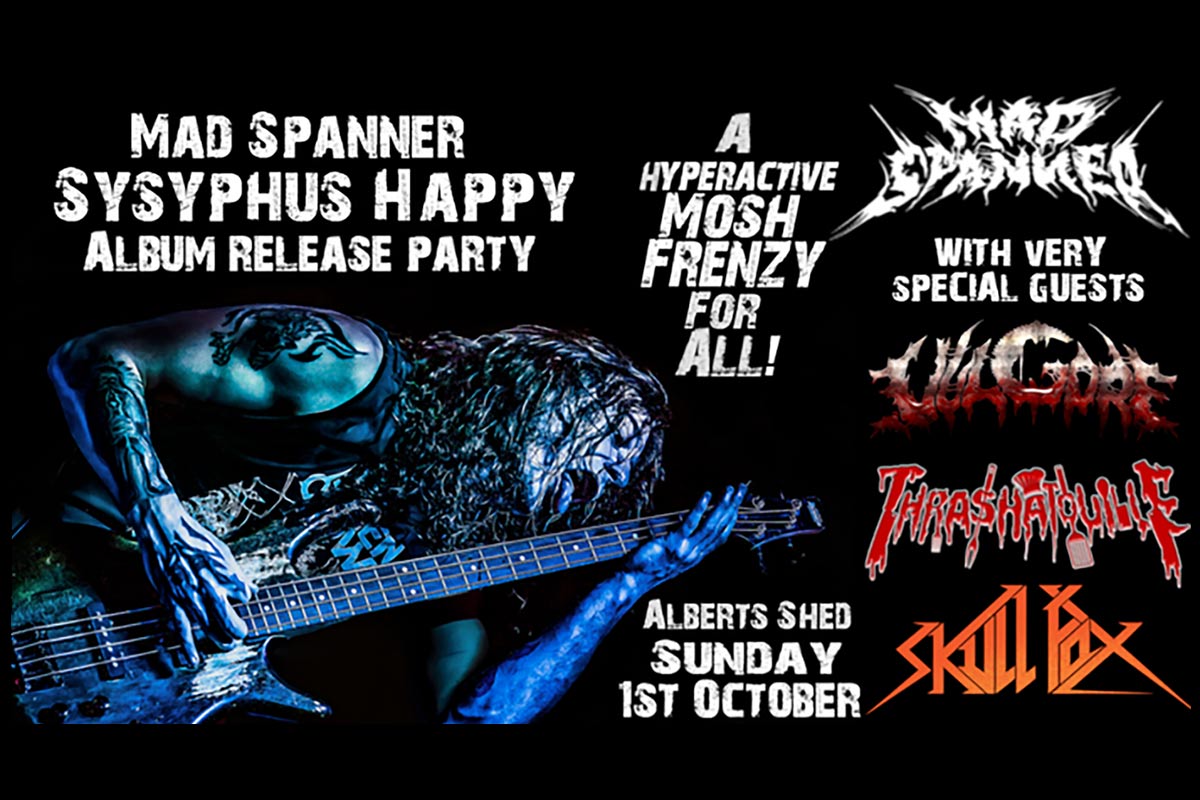 Mad Spanner Album Release Party
Mad Spanner Sisyphus Happy Album Release Party, also featuring:
Vulgore: Crushing Death metal from Stoke-On-Trent who are heavier than a Bad Rutten liver kick. Having levelled many venues and bloodstock festival with their monolithic grooves, they are back in Shrewsbury to put on a righteous display of death metal dominance!
Thrashatouille: A culinary parody band with their own defined genre: 'chef metal', With song titles such as 'Spaghetti Bludgeonaise', 'Pulled Apart By Pork' and 'Chilli Con Carnage', they show off a variety of styles metal has to offer while also getting the party started!
Skull Fox: These 8-legged rock-ragers from the black country are incredibly adept at engaging audiences and are sure to open this show with a bang!