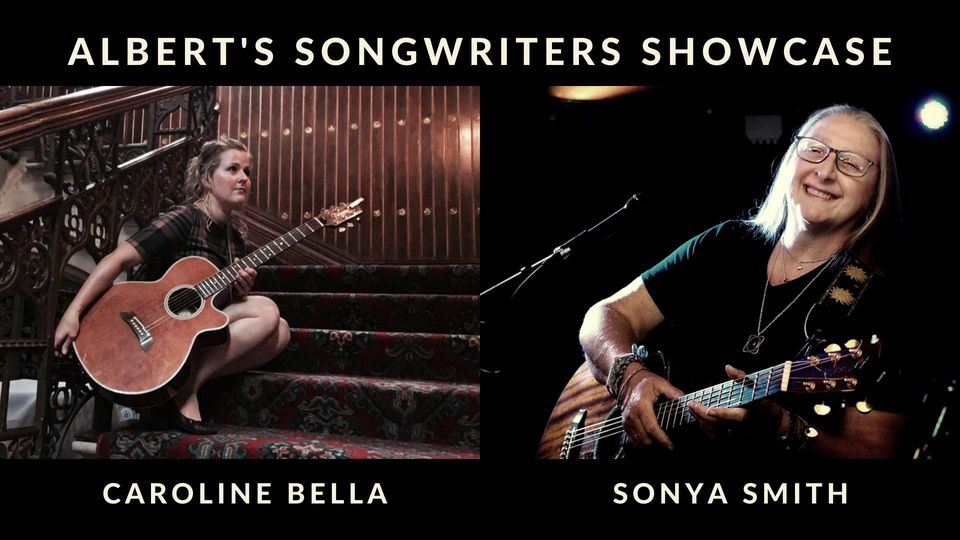 Songwriters Showcase
Caroline Bella
Caroline Bella is a singer/songwriter and guitarist based in South Staffordshire. Caroline has been a part of the unsigned original music scene for many years and has performed her original material at hundreds of gigs at venues, festivals and radio stations. Caroline Bella has recently released her first track on streaming services. 'Childhood' can be found on all major platforms. Caroline's performances of thought-provoking acoustic folk are always met with reverence and appreciation, and she rarely leaves a venue without being asked to return. Her current dream is to play at Cambridge Folk Festival.
https://www.facebook.com/CarolineBellaMusic
Sonya Smith
Sonya is a singer songwriter, known for her distinctive, lyrical, wide ranging vocals, variously described as ' Throaty Soulful Blues ' and the unadulterated ' Voice of an Angel'. She accompanies herself on acoustic guitar.
Her song writing is influenced by the traditions of Blues, Country, Folk and Roots music, and the lyrically rich, storytelling tradition of writers like Joni Mitchell, James Taylor, Jackson Browne … She writes songs with soulful blues & roots undertones, alongside soft rock & country songs with a drive and beat.