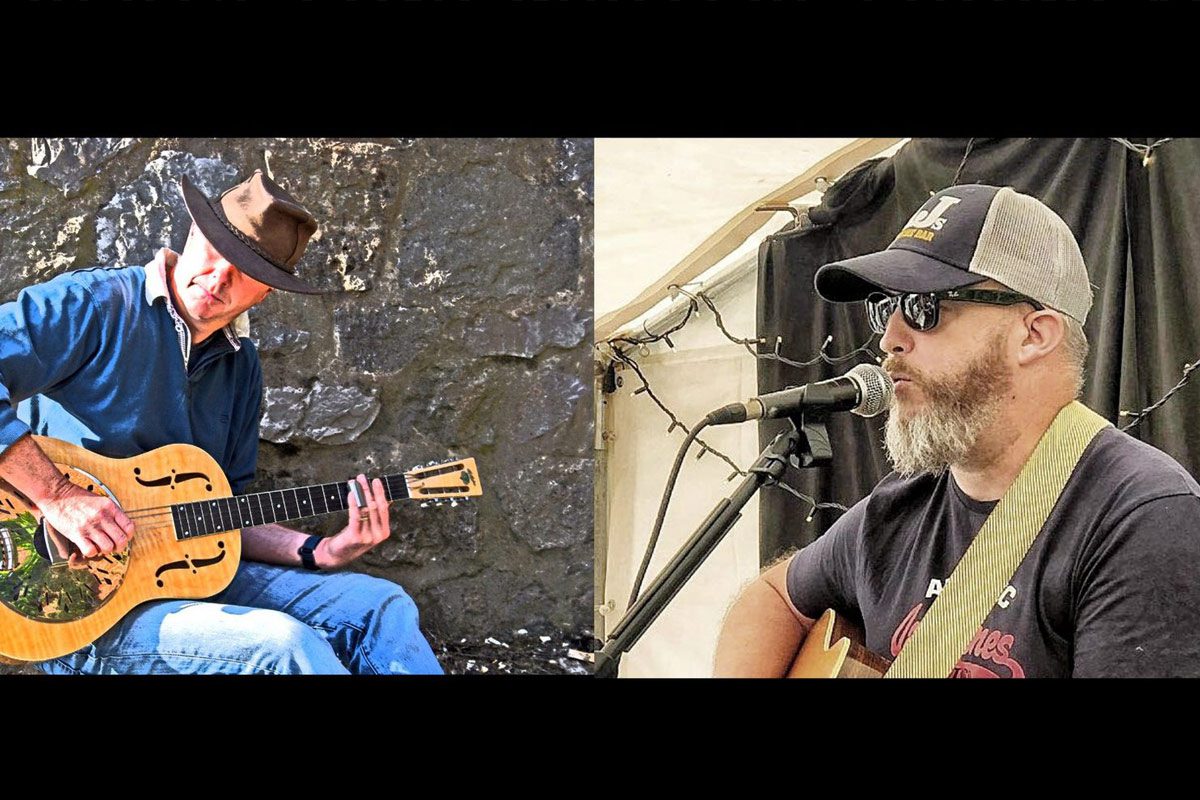 Neil Saunders & Andy Hughes
Every Wednesday at 8:30pm it's Albert's Songwriters Showcase.
Expect to see amazingly creative musicians delivering stellar performances in the intimate setting of Albert & Co Frankville.
THIS WEEK FEATURES PERFORMANCES BY:
Neil Saunders
A guitarist and songwriter normally seen with the Monkey Sellers Rhythm & Blues Band. Having spent a lifetime playing in bands at local and national level he can, on a few rare
and special occasions, be seen solo on the singer-songwriter circuit playing easy on the ear self penned acoustic blues, roots and folk.
Drawing on influences from the likes of Kelly Joe Phelps, Steve Knightley,John Martyn and Rory Gallagher, Neil has a back catalogue of six original solo albumsranging from the folky 2003 'Borderlands' CD to his latest 2019, acoustic blues release, 'Wait Here for the Ferry'.
Andy Hughes
Andy Hughes is a country music artist inspired by a range of country and rock n roll legends.
There are clues all over the place in his writing style, guitar playing and voice. Hints of Townes Van Zandt, Lyle Lovett and Guy Clark leak out through his songs. Growing up in a household of country, American folk and rock n roll led to years of cover bands. From rockabilly bands to Honky Tonk and Country. He has played festivals, bars and working men's clubs. But it's songwriting that has given him the most fulfilment.