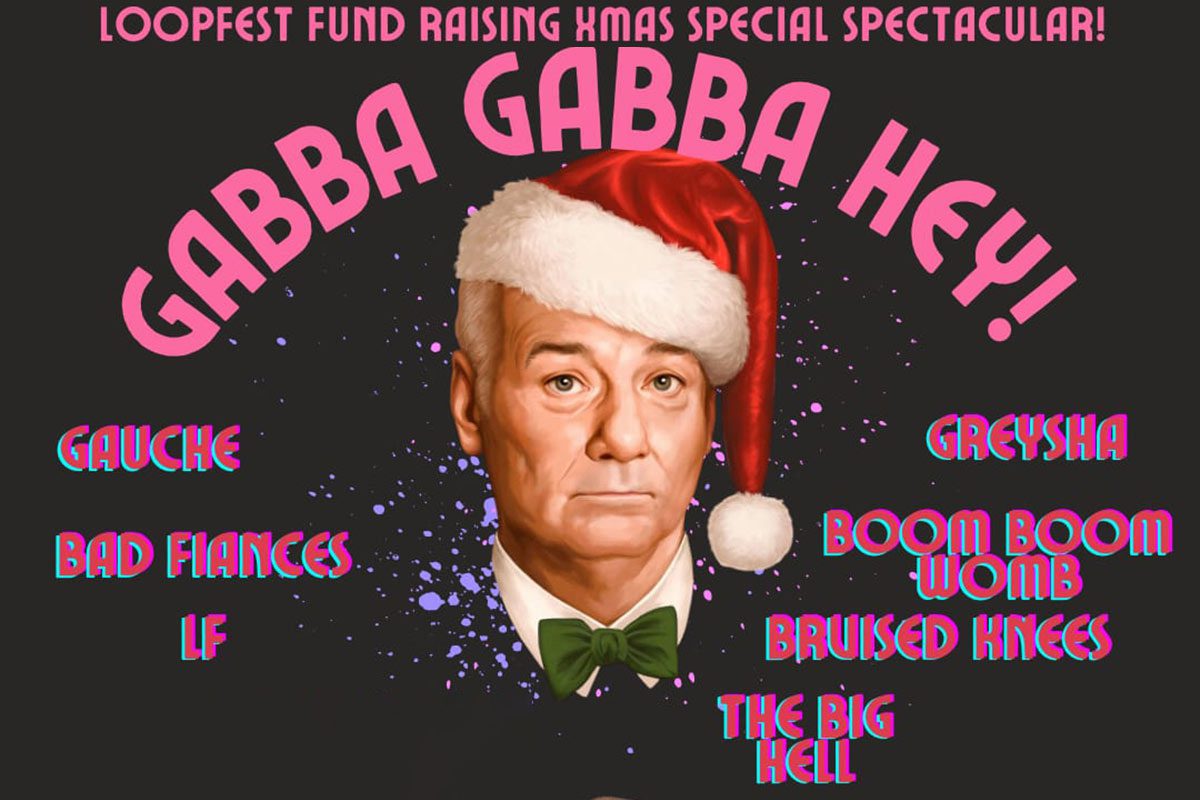 Gabba Gabba Hey! XMAS Special
Raising funds for next year's LOOPFEST, Gabba Gabba Hey!, Shropshire's Premier Alternative/Indie night, have got a fantastic EIGHT bands for just a measly FIVE pounds, with all proceeds going to Loopfest.
From the weird and wonderful Gauche and Bad Fiances to the enigmatic Greysha, the riot grlll fun and fury of Boom Boom Womb, the indie fizzy pop shenanigans of LF, and the always phenomenal A Pig Called Eggs, and Shrewsbury's own heavy heartbeat Brvised Knees, plus special guest headliner TBC, this is going to be one for the history books.
Kicking off at 14:00 and going all day, babes.
GAUCHE
Gauche are weird. And brilliant. Weirdly brilliant. Taking their love of Talking Heads, Peeps Show quotes, and 90s lo-fi alternative bands, they burrow a unique sound that is half part kick-ass music, half part lolz but thoughtful lyrics, but all parts awesome.
BAD FIANCES
Witty, heartfelt and experimental, the Fiancés are regulars on BBC Introducing and will be performing songs from their debut album 'Pretty | Brutal', which they assure us will be out sometime between now and the end of time.
GREYSHA
BBC Radio Shropshire adores her, and we do too, combining classic songwriting seamlessly with crisp modern production; if there's only one sultry songstress (whose merch includes branded pants) you see at this year make sure it's Greysha.
BOOM BOOM WOMB
Three riot grrrrls/one riot booooooi who promise to bring a ferocious mix of garage/punk/rock to proceedings. Led by local legend Gemima Gallier, prepare to fall in love with their scuzzy, filthy sounds and primal musicianship.
LF
They'll remind you of '90s indie with a little bit of the rawer sounds from the 00s; if I put my NME journalistic hat on, imagine Blur having a hand shandy with The Cribs around the back of Happy Shopper.
BRVISED KNEES
If you've not been lucky enough to catch their show yet, expect a fervent fan base and a band tighter than an otter's pocket.
Expect dirty, down-tuned riffs and lots of them.
THE BIG HELL
Headlining the proceedings, we are more than happy to announce the phenomenal 'The Big Hell'. Fresh from performing a sold-out show in their native Wolves, ex-God Damn wonder Thomas Edwards leads a new muscular af three-piece. Endearingly heavy and hooks a plenty. They're gonna DESTROY.