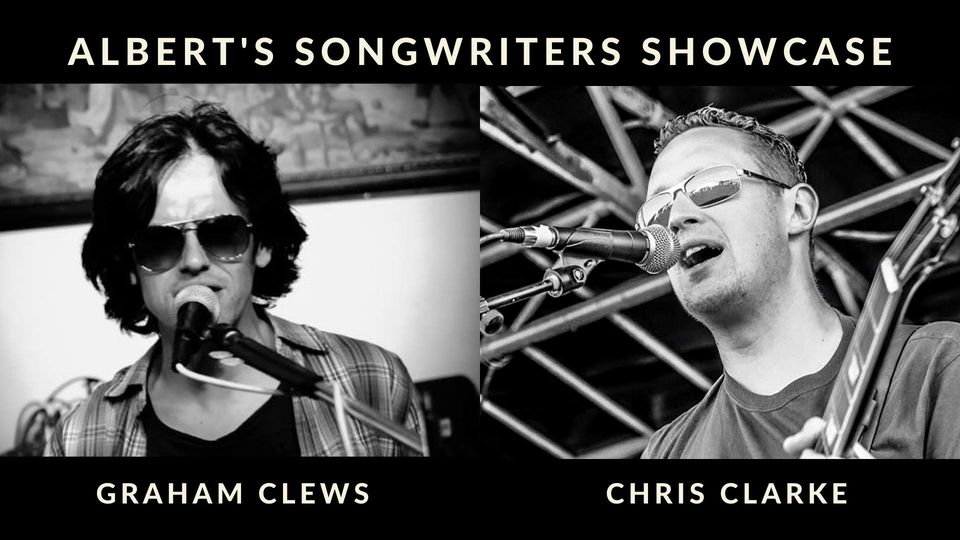 Songwriters Showcase feat: Chris Clarke & Graham Clews
Chris Clarke:
Chris Clarke is a singer-songwriter from Kinlet in Shropshire that currently resides in Worcester.
He began playing guitar at the age of ten, and was heavily inspired by the heavy metal scene of the 70s and 80s. Later, Chris developed a strong love for blues, folk, funk and beyond. He started playing live shows in a blues covers band around Shropshire during the late 90s and later went on to form several Worcester based bands after moving to the area in 2001. Most notable original bands include Heathens, Voodoo Stone, and Zanders of Severn.
Graham Clews:
Graham is a Shropshire based multi-instrumentalist singer-songwriter who has many years experience in performing both in the UK and USA. As well as performing in the Graham Clews Band since 1999, Graham has also played with SheBangg, Cooper & Davies and Moonshine Runners, who's track 'Where You Gonna Run' (written by Graham) received airplay on BBC Radio. Graham has been working on a batch of Americana based songs for the past couple of years – which are available via
https://soundcloud.com/graham-clews