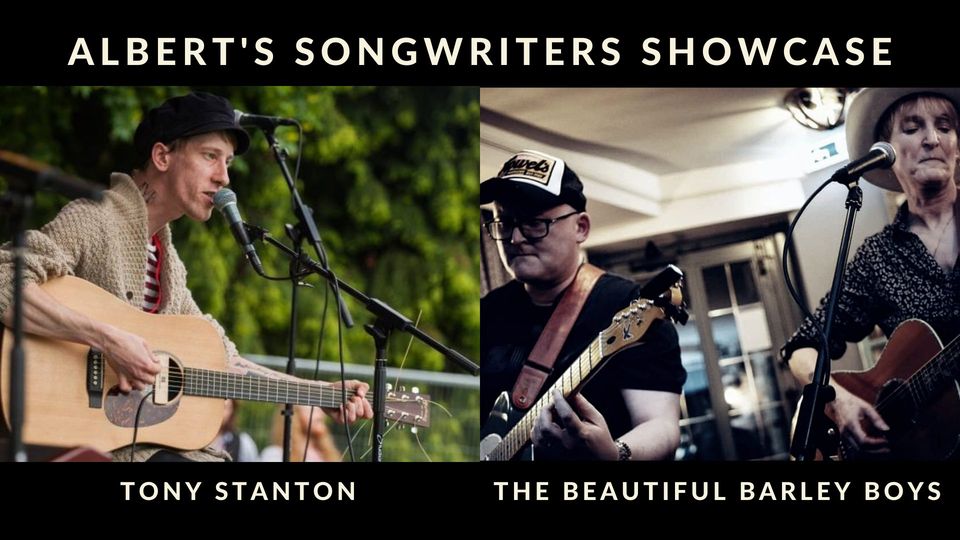 Tony Stanton & The Beautiful Barley Boys
Tony Stanton
If you've not met Tony Stanton, then there's a good chance that you've heard him. The lad about town is a well know favourite on the Shrewsbury music scene where he entertains with a Britpop-Esq swagger that's hard not to be charmed by.
Sometimes melancholy and other times upbeat, he's a hard man to pin down to one musical style, but that's how he likes it.
He performs just about everywhere you can imagine, like a whack-a-mole game. One minute he's on the street busking to late night Christmas shoppers, the next he's in Albert's Shed, filling in for the Songwriters Showcase. It takes talent to hold that many songs in your head and Tony has buckets of them.
https://www.facebook.com/tonystanton123/
The Beautiful Barley Boys
The Beautiful Barley Boys are an Old-Time Country, Folk & Americana duo based in the UK. Their influences include: Gillian Welch, Rosanne Cash, Patsy Cline, Willie Nelson, Sierra Ferrell, Ray Flacke.