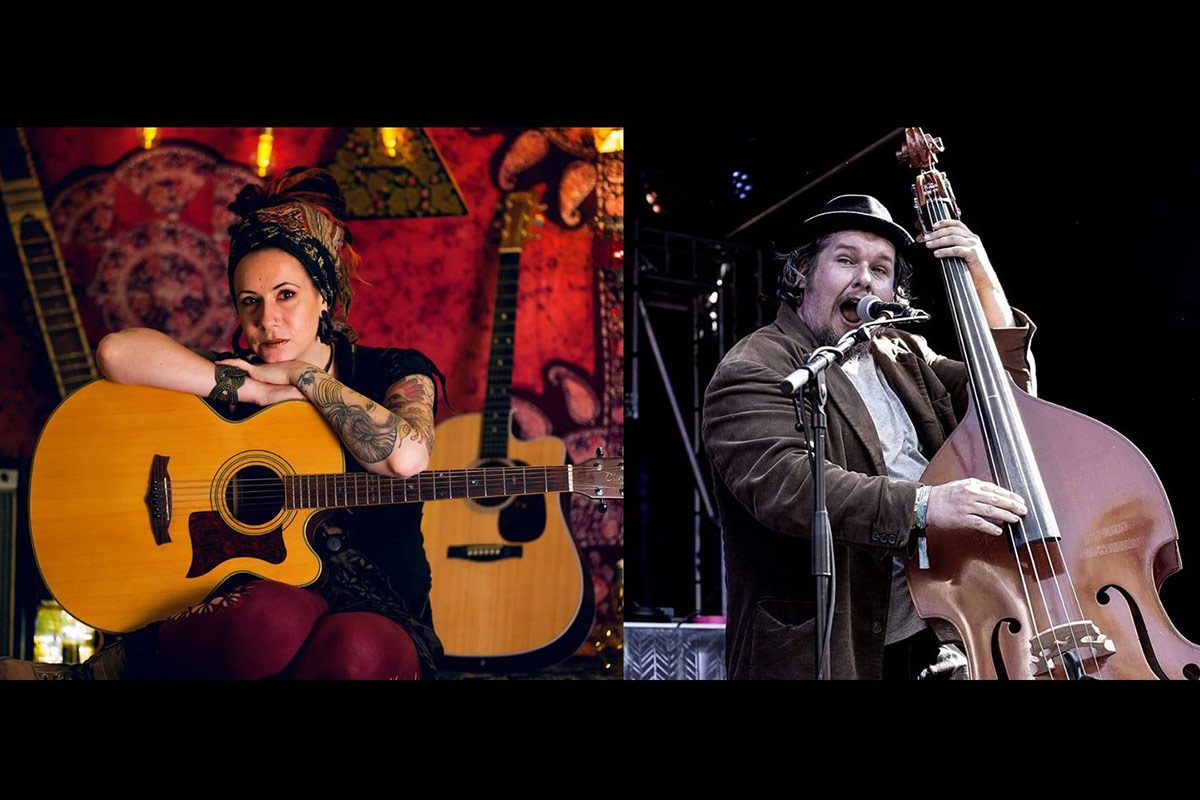 Nikki Rous & Grant Sharkey
Every Wednesday at 8:30pm it's Albert's Songwriters Showcase.
Expect to see amazingly creative musicians delivering stellar performances in the intimate setting of Albert & Co Frankville.
THIS WEEK FEATURES PERFORMANCES BY:
Grant Sharkey
Grant plays the double bass and travels the country a lot. He sings songs that are funny, thoughtful, provocative and not radio-friendly. He releases an album every 6 months (on May 1st and Nov 5th) as part of a 20-year long project spanning 2013-2033. Grant is no stranger to the Albert Shed venues and is joining us at Albert's Songwriters Showcase as part of his UK tour. We're so excited to have him perform again.
Nikki Rous
Over the years Nikki has performed alongside and opened up shows for, artists such as Jamiroquai, Level 42, Supergrass, Miles Hunt, Nick Harper and many more. She has graced the stages of venues and festivals up and down the country such as The Wolves Civic, The Glee Club, The Robin 2, Solfest, Nozstock, Farmer Phils, Sisafest and Sunrise Celebration.
Nikki is an advocate for disabilities and chronic illnesses and is very open about her struggles with several chronic pain disorders.
Nikki has been performing and writing songs for over 25 years. Unfortunately, the last couple of years has seen her health and mobility decline. This has meant that she very rarely performs anymore. She is excited about sharing her music once again at this week's songwriter showcase.