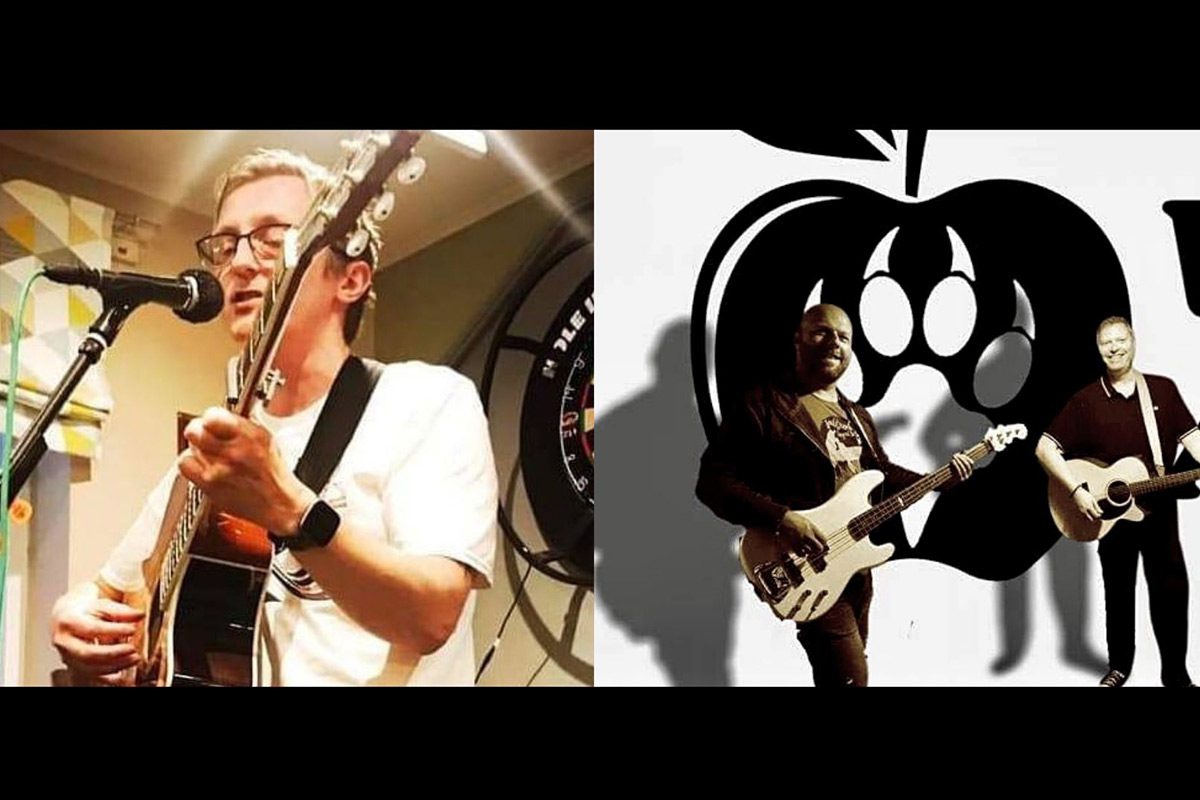 Rowan Lawson & Wolf Apple
Shrewsbury based musician Rowan Lawson writes across a breadth of genres and styles, from Indie rockers, to anthemic ballads, to stripped down, finger picking melodies. Rowan's influences include Nick Drake, John Frusciante, The Beatles, Gillian Welch and Elliott Smith.
Wolf Apple are a duo from Wolverhampton comprising singer-songwriter Griff and bass-player Gaz. Their original songs are intriguing and have been compared to: The Beatles, The Smiths, Lou Reed, R.E.M., Frank Turner, Radiohead, Paul Heaton & Elliot Smith.