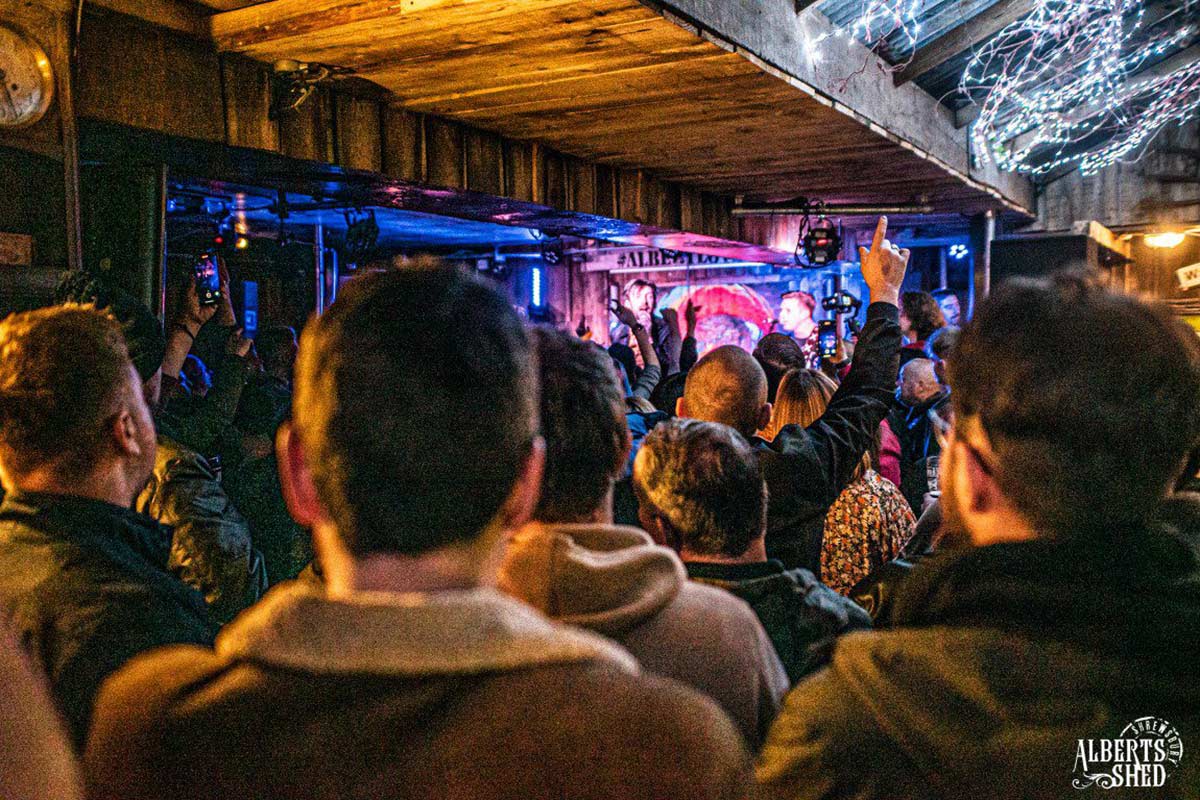 GABBA GABBA HEY!
What's up nerds and nerdettes, this month's GGH is a punk/metal late Halloweeny-spectacular!
We have the phenomenal MAD SPANNER – recently supported metal legends Anvil, MS is a one man metal Goliath who pummels bass sex bob-ombs into your noggins whilst screaming hilarious and insightful lyrics regarding modern life and all the toss that it brings.
COWER, HOUNDS! supported the mighty Turtles Jr at an earlier GGH and impressed all with their sexy, snarky, hip swiveling, Sabbath meets QOTSA style shenanigans.
And headlining we have GLITCHERS who have been bombarding the length and breadth of this country with their own punky/political brilliant brand of guerrilla gigging. You may have seen them playing the streets of your nearest town centre, scaring your nan but delighting the weirdos and musos, but we're ruddy delighted to say we've got them in more comfy surroundings, i.e inside at the Shed.
As always, it's free entry, drinks offers and alternative djs playing the best in metal/rock/punk/grunge/indie/emo all ruddy night from 21:00 onwards!