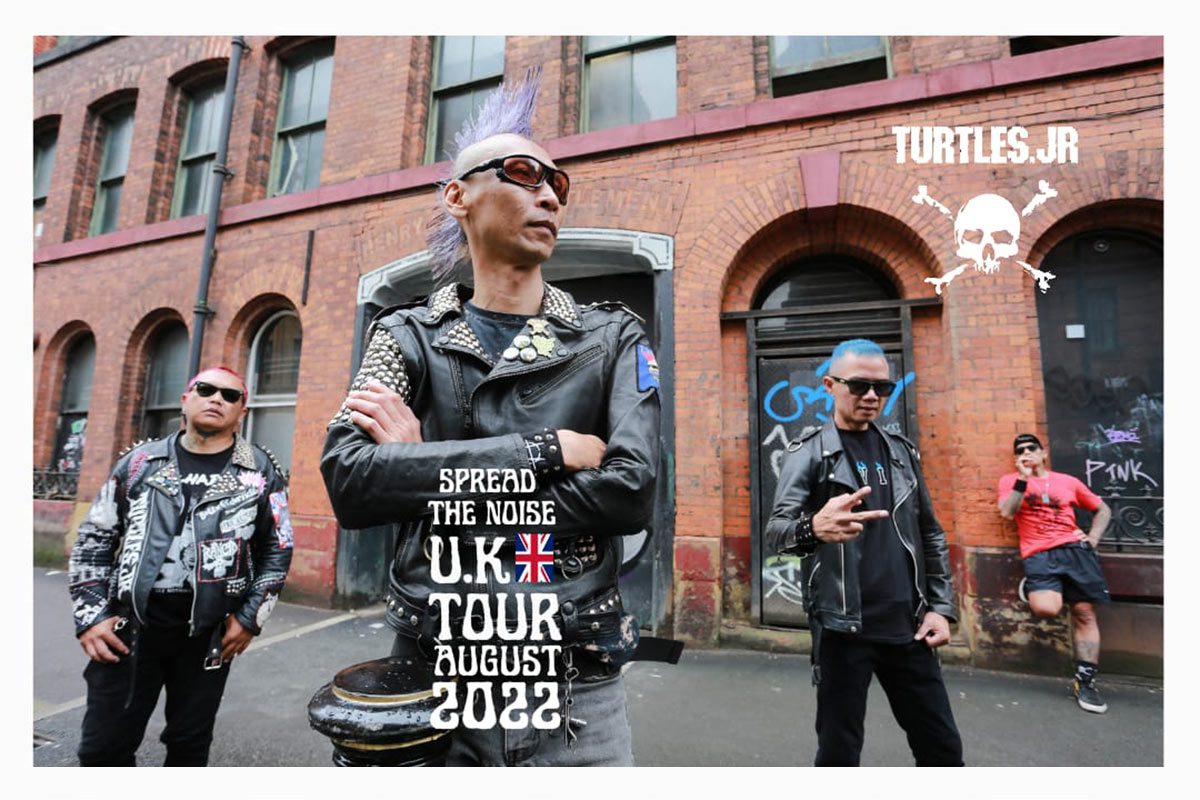 Turtles Jr
Fresh from Rebellion Festival, Indonesian punk rock stalwarts Turtle Jr hit Albert's Shed Shrewsbury for a Gabba Gabba Hey! Special.
Support comes from the fantastic COWER, HOUNDS a three-piece hailing from the black country who bring their Sabbath meets Royal Blood fun times to the Shed for the first time.
They're tight as a newts nadger and are sure to get devil hands and moshing feet.
TURTLE JR, are one of the most well-respected punk bands on the international scene today. Old school punk in the style of Misfits with a bit of Sham 69 'Oi!'-ness, but with a modern hardcore twist. What's not to love? Plus DJs playing the best alternative music all night till 2 am, oh and it's FREE ENTRY!