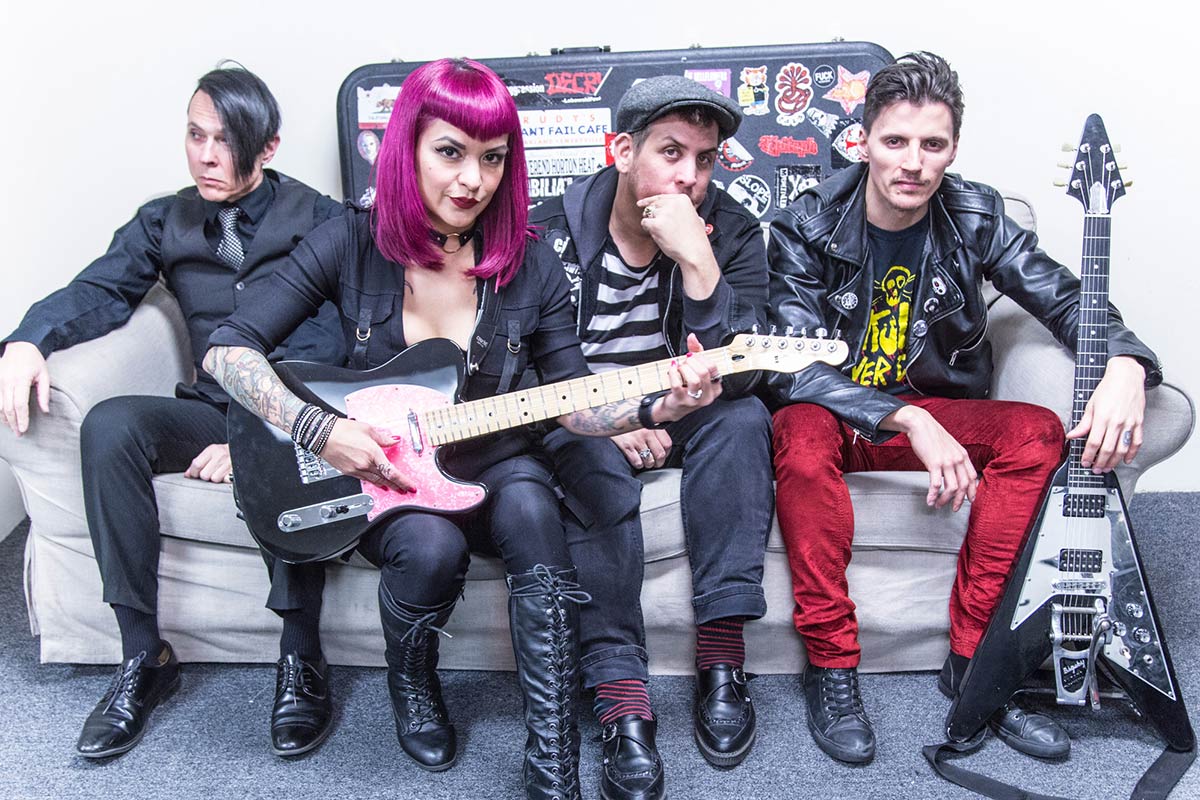 The Hellflowers + Army of Skanks
With a Love of 80's Punk Rock, New Wave, and 90's alternative, The Hellflowers were born. Christina Hellflower (vocals/guitar), and Matt Eskew (bass) started collaborating in early 2015 which ended up creating a familiar yet uniquely distinctive sound. Current Lineup is Alex Mack (lead guitar/vocals) and Stevyn Grey (drums).
The Hellflowers released their first full length vinyl record July 2019 on Die Laughing Records. This was following their two self-released EPs "Vacation" and "Come On, Let's Dance!" as well as five self-produced music videos all directed and edited by Matt Eskew.
The Hellflowers perform regularly throughout California, the southwest and the east coast and have opened for national acts such as Missing Persons, Michael Des Barres, Agent Orange, The Dickies, The Muffs and Gene Loves Jezebel. Their song "Come On, Let's Dance!" was featured on the 2017 season finale of the Bravo reality series "Vanderpump Rules".
They constantly expand their touring and connection with audiences through their raw live shows.