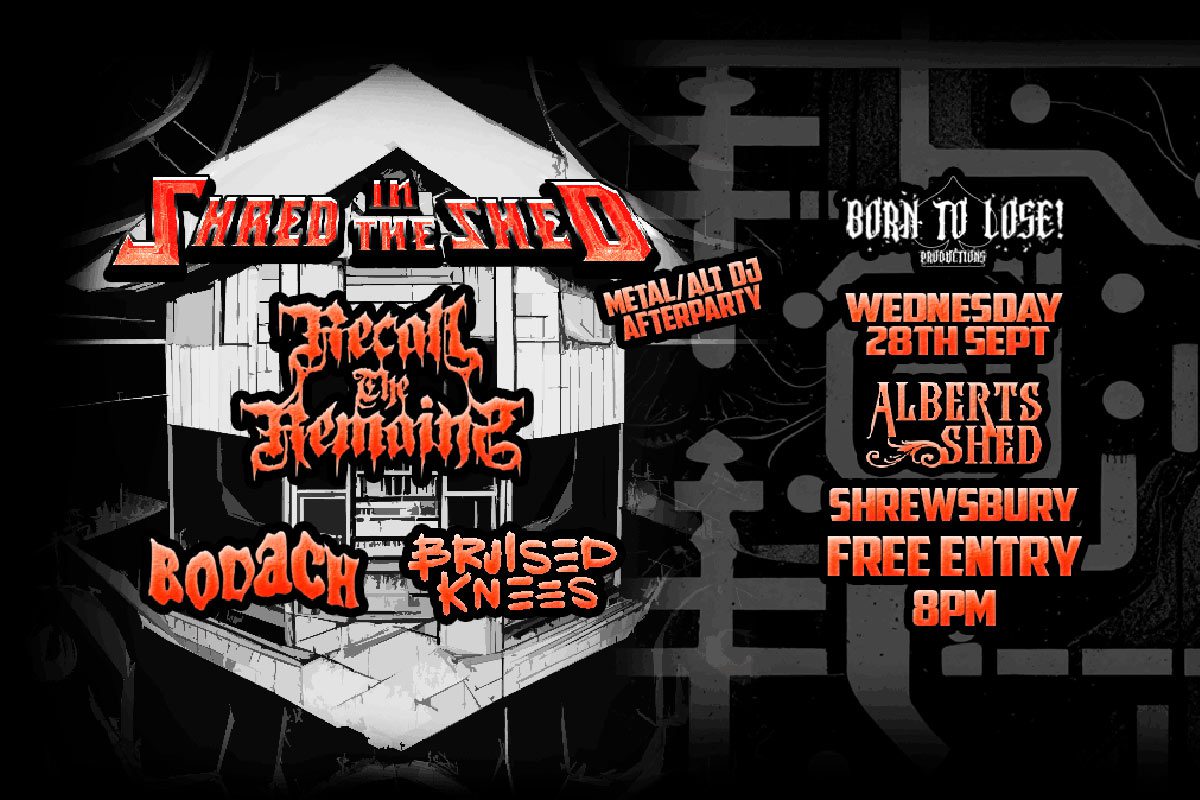 Shred in the Shed
Collaborating with the Albert's Shed, Born to Lose brings the best of the rock and metal underground for a monthly event 'Shred In The Shed!'
Headlining this opening night we have Telford's metalcore heroes Recall The Remains who have gone from strength to strength to become one of Shropshire's leading metal bands. Recently performing at Bloodstock Festival, RTR are back to own the stage and deliver an anthemic headline show!
Also on the night we have Rotherham's riff wizards Bodach, a double act of spellbinding stoner heaviness performing songs from their fantastic new album 'Heretic Electric', and the up-and-coming local Brvised Knees to open the show with severe bounce and bruising heft with their new EP in tow.
FREE ENTRY plus a rock/metal DJ afterparty!