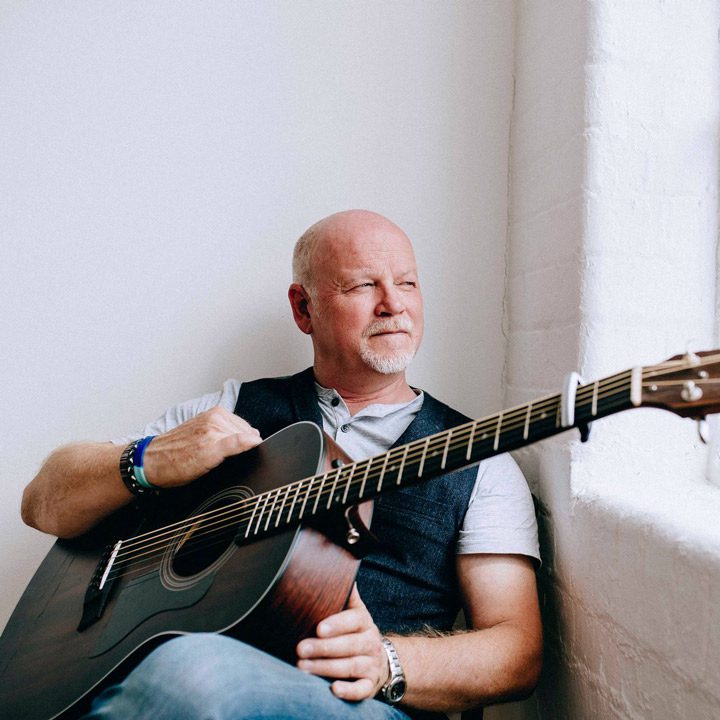 Songwriters Showcase feat: Joe Bayliss & Darren Poyzer
Joe Bayliss on Joe Bayliss:
I love to listen to people who are a little bit different, a little edgy. My music is not easy to label and I like it!
Performing at folk clubs and festivals – but not really folk, I throw in some up tempo jazz style songs – but I'm no jazz player.
A singer songwriter who absolutely writes from the soul. What comes first for me, every time, is the sound – always searching for open chords, dissonance, resonance, tension… and from that comes an atmosphere, a direction of feeling that the song needs to take, that almost describes the lyrics that follow."
I love the music of Nick Drake, Scott Matthews, Damien Rice, Tom Baxter, John Martyn, Bon Iver, and any other great story tellers who like to mix up their sounds in a way, that's a little off the norm and I hope they have passed on some goods vibes to me.
Discover more at:
Darren Poyzer
Darren Poyzer is a rare songwriting talent, as entertaining as he is inspirational. A singer of dynamic anthems and cutting edge love song, he has appeared at prestigious theatres and festivals across the UK (Glastonbury, Edinburgh, Belladrum etc) both in his own right and opening up the show for artistes as diverse as John Cooper Clarke, Eddi Reader, Michelle Shocked, Hawkwind, Steve Coogan, Fisherman's Friends and Toots And The Maytals.
"memorable … rabble rousing … excellent" – Acoustic Magazine
"Make no mistake, this is a man who is passionate about peace and social justice; he just also happens to have an excellent sense of humour and an engaging stage presence." – Buxton Festival Fringe
Discover more at: