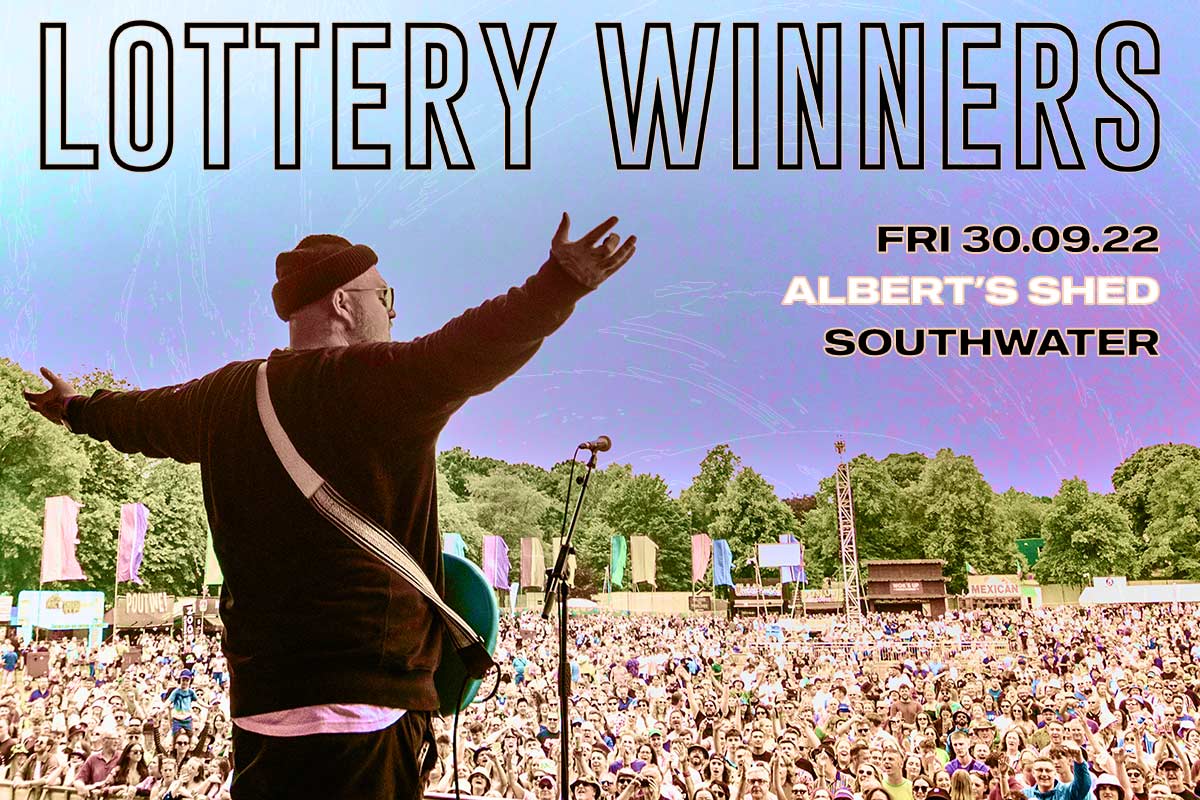 The Lottery Winners
Tickets on sale: Fri 5th August 2022
In 2020 the Lottery Winners truly bloomed, with their debut album entering the Official Charts at #10 and #3 in the vinyl chart on the day lockdown was announced. Literally living in a bubble the band worked day and night on creative projects, writing and recording a wealth of new music, collaborating with Frank Turner, Sleeper, the Wonder Stuff and even (bizarrely) Nickelback. Penning songs like 'Start Again', 'An Open Letter to Creatives', and the 'The Days Keep Passing Me By', the band have created a legacy that is a real timestamp and saw them gain over 10 million streams on Spotify. They even made their own TV show with an impressive line-up of celebrity guests.
In 2021 the band, freed from their cages, released a string of radio singles, played sold out shows and main stages of festivals all over the world, including a sell-out O2 Ritz in Manchester, and special shows with a full orchestra. Their sophomore album reached an impressive #11 in the Official UK, and number #2 in the UK Official Independent Charts.
Support from Solar Mohicans.