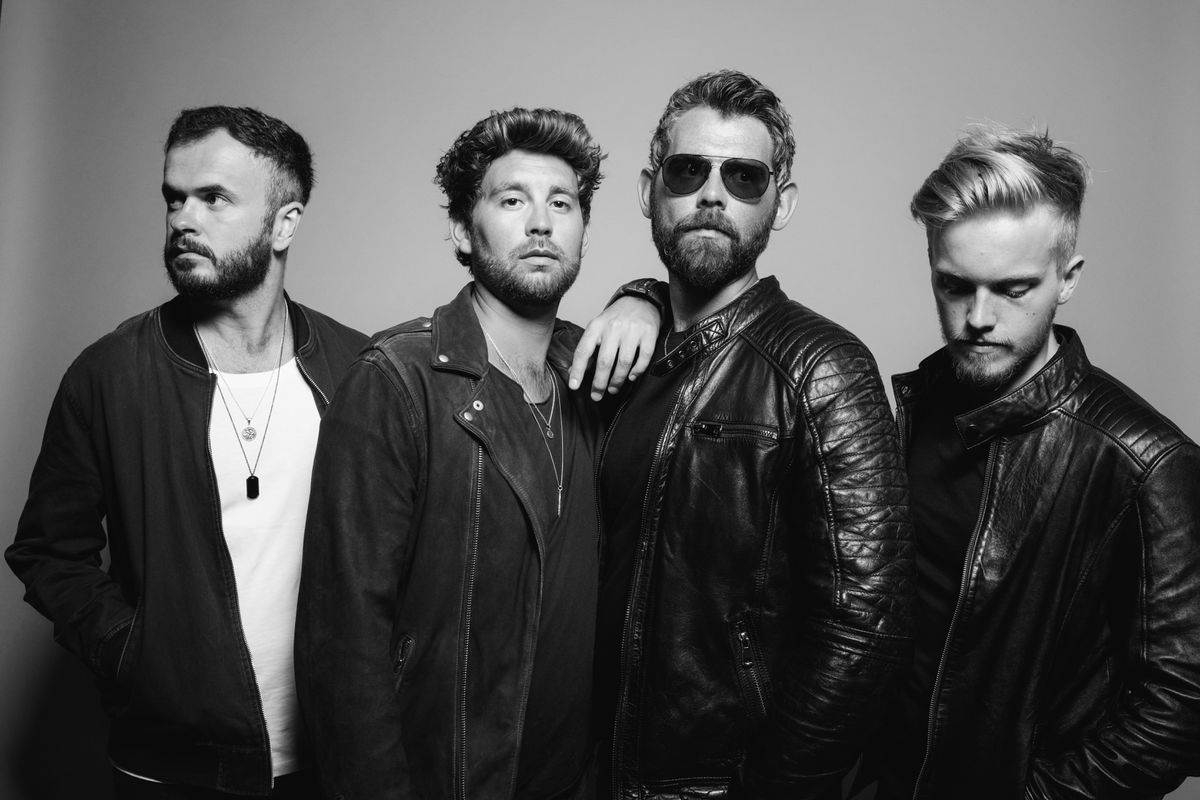 Kickstarting Grassroots Music in Shropshire
Cast your mind back, back quite some time now.  A time where Spring had sprung and Albert was pushing the boundaries of live music in Shropshire.
Just before the lockdowns started, Albert had almost filled his calendar for the year. It was chock full of original grassroots artists, from singer-songwriters to full bands and all that lies in between. Plus of course his favourite sing-along party bands.
Albert has waited patiently to reach a point where he could start putting on grassroots music again and that time has come at last.
Last week the awesome Chasing August from Telford broke the seal and there's a plethora of UK grassroots artists coming up over the next month.
Friday 11th June – Red Rum Club & Taxi with Strangers | Albert's Shed, Southwater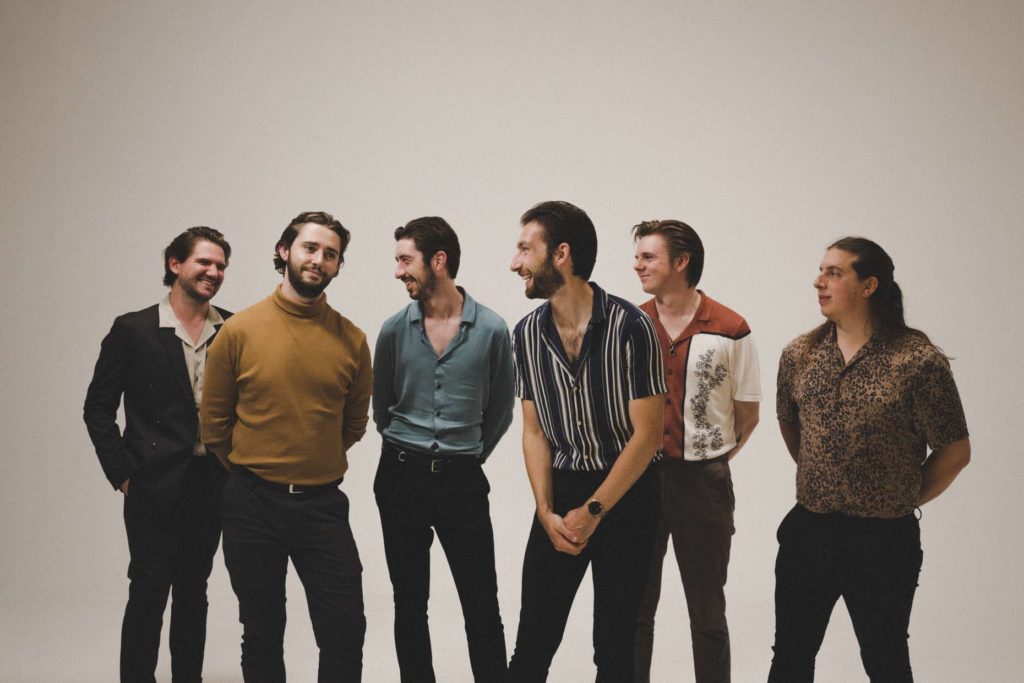 Red Rum Club are one the UK's rising stars. In 2019 they were flying the flag for Liverpool, selling out tours in the UK and in Europe promoting their debut release, Matador not to mention performing at Glastonbury and of course, Albert's Shed. 2020 was looking to take the boys to the next level.
Although their eagerly awaited second album, The Hollow of Humdrum dropped right in the middle of the pandemic, now is the time we've all been waiting for. These guys are electric live and with a huge tour of all the premier grassroots venues planned for later this year, Albert gets a sneak peak at his venue in Telford.
What should you expect?
Imagine an updated Liverpool sound mashed into a Tarantino movie. Then you're somewhere close.
But don't take our word for it, listen below to what the band had to say on BBC Radio Shropshire aired Thursday 10th June 2021 at 8pm.
Support comes from Taxi with Strangers, a melodic indie band from the North West that Albert tips as one of to watch in 2021.
Ticket Link: All tables have been allocated, but we do have some availability for walk ups.
Friday 11th June – Black Bear Kiss & Aaron W Evans | Albert's Shed, Shrewsbury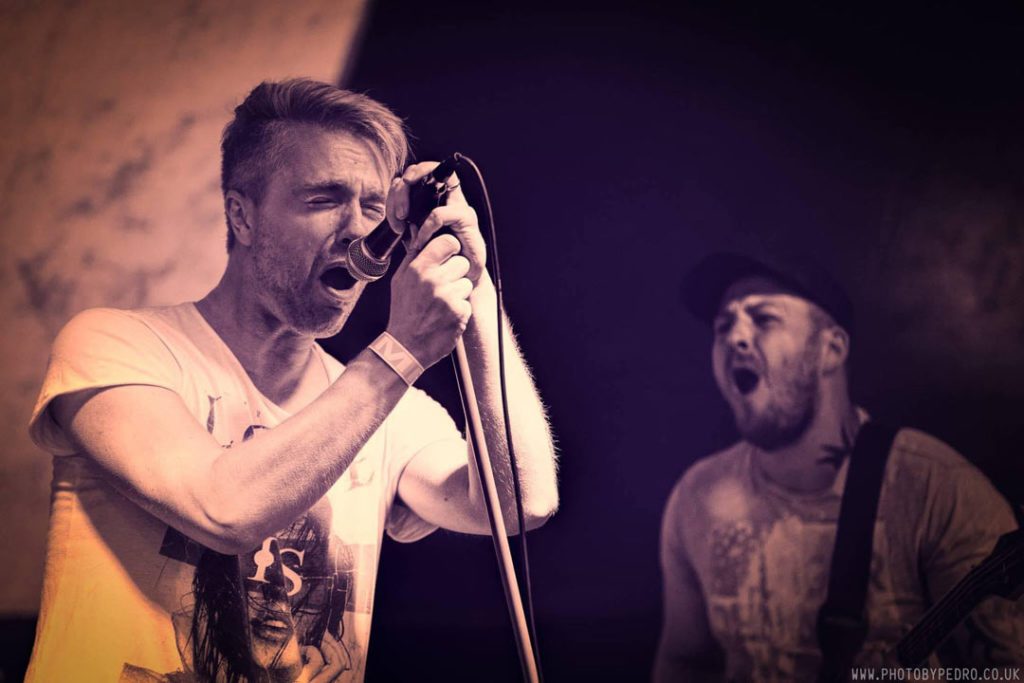 Formed in late 2016, Black Bear Kiss are an Indie/Alternative Rock band from the West Midlands. The 5-piece draw influence from the '90s Grunge movement as well as '70s blues rock bands such as Led Zeppelin and The Rolling Stones, but not forgetting more modern influences such as The Black Keys, Jack White, Kasabian and The Red Hot Chilli Peppers.
Support comes from Aaron W Evans.
Friday 12th June – Rainbreakers | Albert's Shed, Southwater
Rainbreakers are a much loved act from Shrewsbury performing carefully-crafted British Rock and Soul that looks forwards as well as backwards, and inwards as well as outwards. It's music that credits its listeners with intelligence and isn't shy of putting its soul on the line.
These guys have performed up and down the UK and across Europe, but for the last 18 months their plans have been derailed. So it's with a warm welcome that Albert invites these guys back into his Southwater Shed. The video above is of their latest single, Light Me Up which you can buy on limited release 7″ vinyl via their website.
Support comes from Telford-based dirty rockers Secret Elephant who never fail to impress.
Ticket Link: All tables have been allocated, but we do have some availability for walk ups.
Friday 18th June – Juliet Falls | Albert's Shed, Southwater
West Midlands-based Juliet Falls defy being pigeonholed. Each song different, each song tells its own story. With their own individual styles and influences, Juliet Falls seamlessly glide through their live set with ease, experience and expression. Their songs, have memorable melodies, catchy choruses and they live for performing live.
Their latest single, Million Stories (see the video above) is super fresh, released in May 2021.
Support comes from Audio Thieves.
Please note: We'll be showing the England v Scotland game at 8pm before the show across the venue so the start time will be slightly later than advertised.
Friday 18th June – Little Ghost | Albert's Shed, Shrewsbury
Little Ghost are an alternative band from Shropshire and regularly haunt the Shrewsbury Shed since we opened. In January 2021, Little Ghost released their first new single in five years, 'Lilo' which is available for free over at Bandcamp.
Support comes from Louis James.
Please note: We'll be showing the England v Scotland game at 8pm before the show across the venue so the start time will be slightly later than advertised.
Friday 2nd July – Fight the Bear | Albert's Shed, Shrewsbury
If you're from Shropshire then you must have seen Fight the Bear, if not, you're missing a trick. These boys can PLAY!
Their songwriting ability is just immense so it's no wonder they're a firm favourite with BBC Radio Shropshire, they event sent them to T in the Park!
Although not as active as they once were, Fight the Bear continue to dazzle audiences in Shropshire and Albert's Shed is no exception. We highly advise to get your table booked ASAP as this one will sell out FAST.
Friday 2nd July – Call of the Kraken | Albert's Shed, Southwater
Bursting out from the wedding band scene and cementing themselves as one of Shropshire's grassroots gems, Call of the Kraken know how to please a crowd. Expect massive riffs, soaring vocals and bang bang smashy smashy drums played tighter than Albert when it's his round.
This will sell out. So don't delay. Get your table before it's too late.
Saturday 3rd July – Stone Jets | Albert's Shed, Shrewsbury
Now the Stone Jets are something else. Albert had the pleasure to host these guys at both his Sheds before lockdown. It's only a matter of time before they're picked up by a major label. They're recently released a single (see the SoundCloud player below) but check out the video above and you'll get what we mean by their star quality.
But who are the Stone Jets?
Take actual feel good music and wrap it in some rhythmic soul, together with meaning and sincerity at its core. Without a doubt, Stone Jets is the where it is at if not the next big thing.
Given and Manfred better known as Stone Jets have been slowly crafting their distinct yet familiar sound. Gaining fans where ever the musical journey has taken them; London, Berlin, Madrid or Czech, Stone Jets maintains appeal and they are poised to take the industry by surprise. A lot can be said about Given's vivid voice and in equal measures Manfred's guised guitar prowess but the fusion of the two, together with a simple yet substantial melodic songwriting style and strong live performances, makes them a formidable force on the verge of eruption
Saturday 9th July – Panda Lasagna & Packet Racket | Albert's Shed, Shrewsbury
Panda Lasagna and Packet Racket are two of the most hectic bands Albert has ever met. Both are funny and highly talented acts that will make you want to get up and dance around, but it looks like it's still going to be bums on seats, John.
Even so, it's going to be a fun, fun night.
Saturday 9th July – Guns for Girls & Exit/Out | Albert's Shed, Southwater
Guns for Girls and Exit/Out bring a totally different vibe to Albert's Shed Southwater with a blend of grunge and metal for those who like their bands with a bit more dirt.
Thurs 22nd July – Jades | Albert's Shed, Shrewsbury
Thursday at Albert's Shed before Karaoke with:
Jades are an all-girl hard rock and roll band from Paris. Expect lots of theatre!
Friday 23rd July – Mighty Vipers | Albert's Shed, Shrewsbury
Mighty Vipers are a seven-piece party machine from the north of England, spanning from Barnsley to Shrewsbury. A composite of brass band culture mixed with the protest activism of punk rock, driven forward with a reggae-inspired groove.
Like a steamroller of sound; smashing you round the face with a wet kipper while you make your best sex face, their live show is where they're suited best, creating a unified sea of sweat, smiles and celebration onstage and off. It's that infectious energy that has seen the band perform on the main stages of Boomtown Fair, Beathearder and four tours across Europe.
"Mighty Vipers are a great take on all the bits of the ska story from Rocksteady and Calypso to Punk Ska. Also great lyrics and melodies" – Tom Robinson, BBC Radio 6 Music
Fri 30th July – The Gulls | Albert's Shed, Shrewsbury
The Gulls are a busky storytelling crew with a never ending tour of the world.
Sat 31st July – The Scribes | Albert's Shed, Shrewsbury
Albert loves a bit of Hip-Hop to spice up the Shed and The Scribes have always blown the roof off. Not to be missed.
About the author : Albert's Shed
Related posts