BAD FIANCÉS
12:20pm – 1:00pm
Performing as a full band for the first time, the Fiancés are an electro/rock anomaly.
Witty, heartfelt and experimental, the Fiancés are regulars on BBC Introducing and will be performing songs from debut album 'Pretty | Brutal' which they assure us will be out sometime between now and the end of time.
It's gonna be something special.
Böhmen
1:40pm – 2:20pm
From the heart of Manchester's forever booming urban indie scene, Böhmen bring their dark gloompop to Loopfest.
Angular, brooding but with big bombastic choruses, they will be a wonderful new find for fans of Editors and Joy Division.
Playing to rabid crowds around the country, they have tightened their set and fine-tuned their sound to something truly unique.
Not to be missed.
Foxhaunt
3pm – 3:40pm
Alternative rock/pop coming down from beautiful York.
Foxhaunt echo their cities atmosphere with their haunting vocals and timeless songwriting.
Mixing their heavy guitars with electronica and piano riffs, they bring to mind a more indie influenced Linkin Park.
With recent single 'In Cycles' being played on Radio 1, these guys are on their way to the halls and arenas they deserve.
Check em out first at this years LOOPFEST.
Idle Noise
4:20pm – 5pm
Coventry based indie band 'Idle Noise' have been making a name for themselves, touring the country and supporting the likes of Johnny Borrell (ex-Razorlight).
Anthemic and soaring, they echo early 2000's bands such as Editors and The Enemy, but with a modern lyrical twist that Paul Weller would be proud of.
They're the sort of band that plays you into the night, hugging with your pals and reminiscing over the good old days.
Awww.
Boom Boom Womb
5:40pm – 6:20pm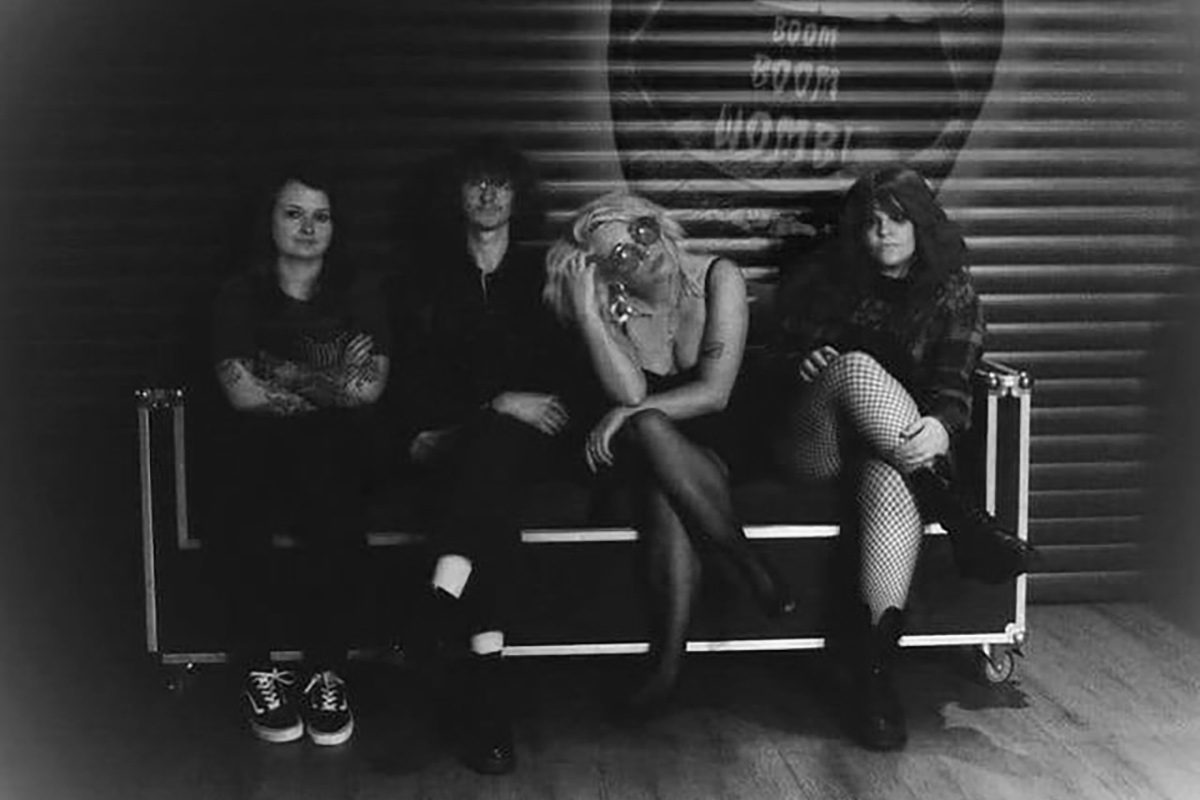 One of the most anticipated bands playing this years LOOPFEST, Boom Boom Womb are three riot grrrrls/one riot booooooi who promise to bring a ferocious mix of garage/punk/rock to proceedings.
Led by local legend Gemima Gallier, prepare to fall in love with their scuzzy, filthy sounds and their primal musicianship.
You'll wanna say you were here for this one.
The Great Leslie
7pm – 7:40pm
Four piece from that there Lannnndarn, who have just released a scrumptious EP in 'The End and Beginning'.
They flirt with old fashioned rock'n'roll, the occasional ska rhythm and gigantic singalong choruses.
They know how to harmonise, as well as how to prompt a big shouty chorus. What more can you ask for?
MeMe Detroit
8:20pm – 9pm
Self-described as Uplift Angst, British/Latina MeMe Detroit is an indie/grunge/pop-inspired, genre-merging, high-octane breath of vivacity with an unforgettable live show that has pure passion for music at its heart.
"A stirring, visceral return" – Clash